F.C.I International Ltd also known as Centre for Technical Development is an international consulting company registered in Nigeria, to offer technical consultancy, capacity building and trade promotion services.
We have over 15 years build a trade brand that is based on excellence in facilitating trade promotion, manpower development, advisories service that is second to none. Working in all sectors of businesses and relating developmental needs to investors worldwide has given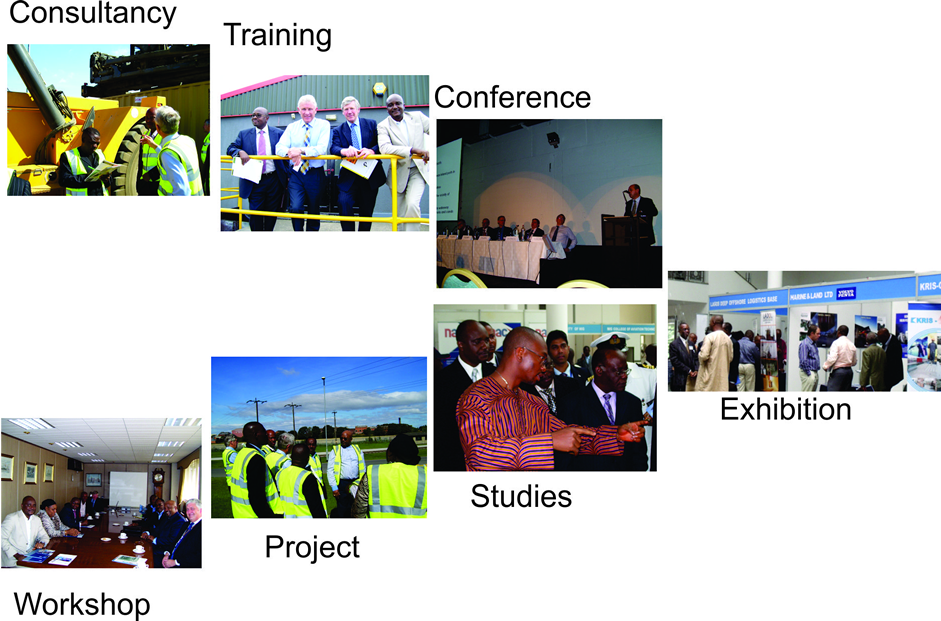 Quick Insight

FCI INTERNATIONAL LTD.
F.C.I International Ltd group is a world class centre for Technical Development with registration in England and Nigeria to offer first class international services in the following areas.
TRAINING
We offer training, workshops and seminars in the area of multi-modal transport, oil and gas, safety and environment and technical development, covering planning, operations and management. we are involved in collboration programmes with first class training centres around the globe and provide outstanding tailored programs to clients specific needs.
TECHNICAL EXPO AND CONFERENCE FACILITATION
We are the proud owner of the following international conferencess; the Negeria Oil and Gas Safety Conference, United Kingdom and Nigeria Technical Counterpart programmes, Pipeline Africa, the Nigeria International Maritime Ports and terminal Conference (NIMPORT), the Nigeria Aviation Conference (NIGAV). We are also the publisher of Industry Profile Journal.
CONSULTANCY AND ADVISORY SERVICE
FCI International has over 50 registered international consultants and researchers in differeent field which forms part of its pool of manpower that can be deployed to attend to client's request on strategic development issues or on tactical problems that requires immediate solutions. Our clients ranges from government agencies to corporate multinational companies both in Africa and Europe
Our Mission


Our mission is to continue to be a leading player in industry capacity development and a strategic partner to both governments and the private sectors in guiding their tracks through
Our Vision


Is to provide a second to non technical capacity development service using consultancy, training, conferencing and exhibition as tools to promote sustainable development concept, industrial growth and poverty eradication.
Trucking Logistics Partners